Community Involvement
Northwestern Mutual's Gift of Huggable Hope – UNM Children's Hospital
Northwestern Mutual is committed to accelerating the search for a cure to childhood cancer while supporting families undergoing treatment and survivors suffering from late effects. As a part of their commitment to bring awareness to childhood cancer in New Mexico, Northwestern Mutual gave the gift of huggable hope to our patients at the UNM Children's Hospital. Read Article
We are grateful and proud of our partnership with UNM Children's Hospital. With helping hands, our
patients can accomplish anything!
---
Habitat for Humanity
We were proud to volunteer our time with the Greater Albuquerque Habitat for Humanity.
Greater Albuquerque Habitat for Humanity is part of a global, nonprofit housing organization dedicated to eliminating substandard housing locally and worldwide through constructing, rehabilitating and preserving homes; by advocating for fair and just housing policies; and by providing training and access to resources to help families improve their shelter conditions. Habitat for Humanity was founded on the conviction that every man, woman and child should have a simple, durable place to live in dignity and safety, and that decent shelter in decent communities should be a matter of conscience and action for all. Greater Albuquerque Habitat for Humanity, founded in 1987, is a locally run affiliate of Habitat for Humanity International , a nonprofit, ecumenical Christian housing organization. Habitat for Humanity works in partnership with people in need to build affordable housing. The houses then are sold to those in need at no profit and with no interest charged. We offer simple, decent affordable homes to low-income families who are financially stable, yet are unable to improve their living situation in today's housing market. Volunteers provide most of the labor, and individual and corporate donors provide money and materials to build Habitat houses. Partner families themselves invest hundreds of hours of labor "sweat equity" into building their homes and the homes of others. Their mortgage payments go into a revolving Fund for Humanity that is used to build more houses.
---
Singing Arrow Community Center
Since 2016 we have been donating Christmas Gifts to the children at the Singing Arrow Community Center. We always make sure that Santa shows up to deliver the gift for the Annual Christmas Party.
---
Alex's Lemonade Stand
Northwestern Mutual is committed to engaging and giving back to national foundations and to local communities. A cause that is close to heart of Northwestern Mutual is the fight against childhood cancer. Through the company's national partnership with Alex's Lemonade Stand Foundation, we are able to improve the lives of children and families fighting cancer at a national and at a local level.
---
The Fight Against Childhood Cancer Comes to Arizona and New Mexico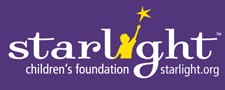 Northwestern Mutual – Southwest is a proud participant in Northwestern Mutual's philanthropic program to accelerate the search for a cure to childhood cancer and to provide support to kids and families facing the daily struggles of this disease.
Partnering with Starlight Children's Foundation, Northwestern Mutual – Southwest, in conjunction with the Northwestern Mutual Foundation, is donating Fun Center mobile entertainment units to four hospitals in the southwest: Banner Thunderbird Medical Center in Glendale, Arizona; Phoenix Children's Hospital; University of New Mexico Children's Hospital in Albuquerque; and Diamond Children's Medical Center in Tucson. Whether hospitalized children are awaiting surgery or sitting restlessly during treatment, Fun Centers help them cope by providing endless hours of fun and distraction.
Click here to see pictures from the Glendale, AZ event.